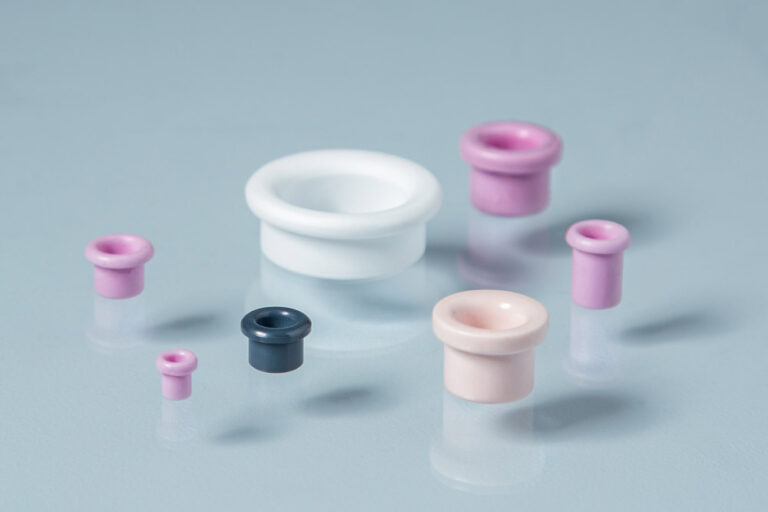 What are Ceramic Eyelets
Ceramic Eyelets are extremely versatile purpose-specific shaped bushes, tubes, ferrules, slotted or grooved rings made of ceramic materials such as Alumina, Silicon Nitride, Zirconia, steatite, Sapphire, and Boron Nitride for a wide range of applications for its excellent resistance property against high temperature, corrosion/erosion/oxidation, wear/deformation, and contamination. These ceramic eyelets can be polished to a smooth finish and are made in a variety of shapes and structures such as-
• Tube Ceramic Eyelets for insulating instrumentation passage such as for thermocouples, cablings etc.
• Slotted Ceramic Eyelets for neck sealing with purpose cut slot to accommodate design specific requirements such as for key grooved spaces.
• Plain Ceramic Eyelets for neck sealing, soft passage, and rigid support such as for tubing and wiring passages etc.
• Grooved Ceramic Eyelets for neck sealing, soft passage, and rigid support with the groove on the outer surface to add additional sealing via O-rings or ceramic seal rings.
• Double Flanged Ceramic Eyelets with sealing groove on the outer periphery to allow additional sealing using O-rings etc.
Industries Using Ceramic Eyelets
The ceramic eyelets can be custom built to suit the industry-specific requirements, which makes them quite a versatile component being used for a wide range of industrial and research purposes in sectors such as-
• Aerospace
• Research
• Food Processing
• Fluid Handling
• Scientific
• Automotive
• Defense
• Thermal Processing
• Power Generating
• Process Control
• Textile & Wire
• Pulp & Paper
• Mechanical
• Glass Processing
• Mineral Processing
• Custom products for niche markets
LSP Industrial Ceramics, Inc. has experience of over 30 years in the design and manufacturing of standard and bespoke ceramic components and eyelets, which are of the highest quality with the most diverse custom parts inventory to serve a wide clientele with custom components efficiently and cost-effectively. Please feel free to reach out to us for any advice or quotes needed for any of your requirements related to ceramic eyelets.